Facebook is implanted in our daily life, no discussion. With 1.84 billion daily active users On this platform, there is a real opportunity for all types of companies to be known by a new public. And for others, to interact with their existing community. It's time to integrate Facebook Ads into your strategy.
Facebook ads, what are the advantages?
This type of ad is very useful for small businesses as well as for large multinationals. As well to diffuse its advertisement locally, as on the scale of a country even more.
These ads will allow companies that use it to develop their visibility but also to bring contacts and potential customers for the company. All this with a controlled budget to advertise at lower cost.
Gone are the days when only big companies reached thousands of people. The new era is here with Facebook Ads. Facebook is the best known, but we should not underestimate other platforms such as Youtube with Youtube Ads or Pinterest Ads.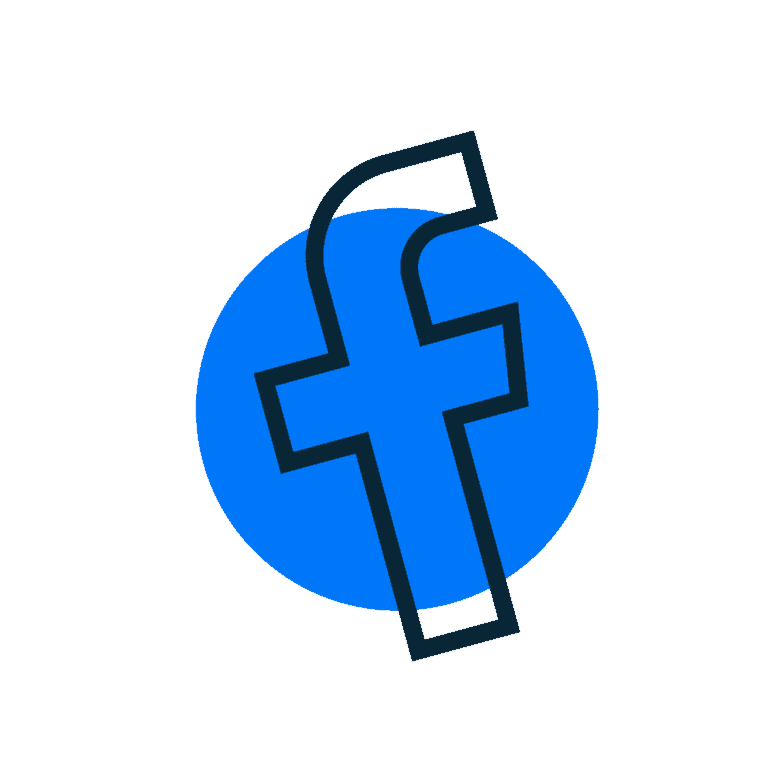 How to stand out from the crowd?
The problem with Facebook is that with millions and millions of users, it can quickly become complicated to reach your target with posts. Anyone who has launched a business page has already had that famous post with zero reaction... Invisible in the mass of content of this social networking giant.
So, since it is a free platform, Facebook has decided to favor those who are ready to put money in the platform. And especially in ad formats (Facebook Ads).
Facebook ads, to target your audience
Facebook ads clearly have a lot more reach to your audience than organic posts. But you can also better target the people you want to reach with your ad.
Here are some examples of targeting available on Facebook Ads:
Personalized audience This allows you to target existing customers or prospects.
Location allows you to target by city/country.
Type : allows you to target Male/Female/Other.
These are relatively standard, but the following three are more interesting for a marketer:
Behaviors Targeting: Allows you to target based on past user behavior. For example, people who have already visited your website.
Connections You can target people who already like your page or who have friends who have liked your page.
Areas of interest You can target by interest (sports, accounting, fashion, art,...).
Now that you know how targeting works on Facebook Ads, you still need to write ads that are relevant. And that will bring in traffic, or sales depending on your goals.
Need help identifying your target audience for your Facebook Ads? It's through here !
Here are our 3 basic tips for writing ads on Facebook
Write a specific ad for your target audience.
For example, if you target the entire market for your product, you will have 100,000 people. But if you target women under 30 years old, living in the Brussels region and who like sports, you will have, say, 20,000 people.
So, less people reached for sure, but a much more specific audience to whom you can prepare a tailored ad (which will increase your conversion rate 😉 ). Plus, your budget will be much lower than if you were to mass advertise to your entire market.
Make sure your visual is related to your ad.
Many companies (small or large) do not have a large stock of visuals at their disposal. When the time comes to make an advertising campaign on Facebook Ads, it is necessary to quickly find an image to put with the text of the ad! 
But we can say it clearly, as a user, an ad where you can't see any link between the visual and the text doesn't leave a mark. Even worse! It makes you scroll further and that's it. If the text and visuals don't match, your audience will already have a bad experience with you, and they will surely not click on your ad! The result? That's an entire campaign that can be wasted... We can provide you with a ton of short and dynamic content declined. 
Did you know that 85% of videos on Facebook are watched without sound? The art of silent video is more relevant than ever. Discover all our tips for powerful silent video.
Agree on ONE call-to-action 
For your Facebook ads to work, you need to set a clear goal for your campaign. Increase awareness ? Attracting potential customers ? Selling a product ? It doesn't matter!
You must have a call to action for your target. Like "Contact", "Buy" or "More info",... There are many possibilities.
Without it, it's simple: your audience will see the ad without even thinking about going further, without knowing where to click if they want to and you risk losing them!
You may be interested in these articles